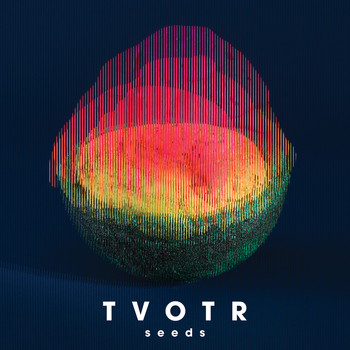 Album vorhören Seeds
Erscheinungsdatum:
14.11.2014
7digital

Was wir davon halten:

Bei TV On The Radio ging es seit Veröffentlichung ihres letzten Albums "Nine Types Of Light" drunter und drüber. Zunächst musste sie dem dem Verlust des Bandmitglieds Gerard Smith klar kommen, dann trennten sie sich im Streit von ihrer Plattenfirma. Dass die Band überhaupt noch exisitert ist durchaus keine Selbstverständlichkeit, und dass sie es geschafft haben eines der besten Alben ihrer Karriere zu schreiben gleicht beinahe an ein Wunder. Songs wie das punkige "Layerray" oder "Careful You", beweisen, dass TV On The Radio wieder in Topform sind.
| Tracknummer | Songtitel | Songlänge | Preis |
| --- | --- | --- | --- |
| 1 | Quartz | 3:58 | |
| 2 | Careful You | 5:12 | |
| 3 | Could You | 4:01 | |
| 4 | Happy Idiot | 3:03 | |
| 5 | Test Pilot | 4:41 | |
| 6 | Love Stained | 4:20 | |
| 7 | Ride | 6:29 | |
| 8 | Right Now | 4:23 | |
| 9 | Winter | 3:41 | |
| 10 | Lazerray | 3:37 | |
| 11 | Trouble | 4:34 | |
| 12 | Seeds | 4:44 | |
Gesamtspielzeit:

52:43
Genres:
℗ 2014 TV On The Radio/Girl From Nantucket, Inc., Under Exclusive License To Harvest Records
© 2014 TV On The Radio/Girl From Nantucket, Inc., Under Exclusive License To Harvest Records