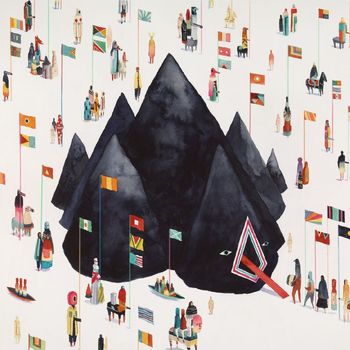 Album vorhören Home of the Strange
Erscheinungsdatum:
12.08.2016
7digital

Was wir davon halten:

Mitten im hitzigen amerikanischen Präsidentschaftswahlkampf veröffentlichen Young the Giant ihr sozialkritisches drittes Album. Die Söhne indischer, italienischer, kanadischer, britischer und persischer Eltern beschäftigen sich mit der Identitätsfindung junger Amerikaner mit Migrationshintergrund. Inspiriert wurden sie unter andere vom deutschsprachigen Schriftsteller Franz Kafka der in seinem Werk Amerika die Geschichte eines Mannes erzählt der nach seiner Flucht aus Deutschland seinen Platz zwischen zwei Kulturen und zwei Welten sucht. Produziert von Alex Salibian (Mikky Ekko, Elle King) und Grammy Gewinner Jeff Bhasker bleibt das Quintett seinem musikalischen Stil treu und fokussiert sich verstärkt auf das Songwriting. Anspieltipps: Silvertounge and Titus was Born.
| Tracknummer | Songtitel | Songlänge | Preis |
| --- | --- | --- | --- |
| 1 | Amerika | 4:00 | |
| 2 | Something To Believe In | 3:48 | |
| 3 | Elsewhere | 3:44 | |
| 4 | Mr. Know-It-All | 3:12 | |
| 5 | Jungle Youth | 3:41 | |
| 6 | Titus Was Born | 4:03 | |
| 7 | Repeat | 3:05 | |
| 8 | Silvertongue | 3:17 | |
| 9 | Art Exhibit | 4:04 | |
| 10 | Nothing's Over | 4:24 | |
| 11 | Home of the Strange | 2:37 | |
Gesamtspielzeit:

39:55
Genres: