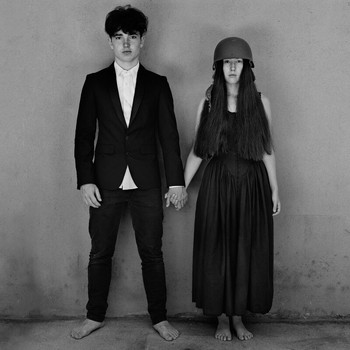 Album vorhören Songs Of Experience
Erscheinungsdatum:
01.12.2017
Label:
Universal-Island Records Ltd.
7digital

Was wir davon halten:

Auf dem 14. Album (Nachfolger von Songs of Innocence aus 2014) finden wir die irischen Stadium-Rocker so nachdenklich wie lange nicht mehr vor. Die Songs, die nach einem ernsten Fahrradunfall geschrieben worden sind, nach dem Bono nicht sicher war, je wieder Gitarre spielen zu können, handeln von der Reise des Lebens und Fragilität – der persönlichen und politischen Sorte. Mittlerweile hat der selbstgerechte, epische Sound das Quartett zu einer Band gemacht, die man entweder liebt oder hasst. Egal auf welcher Seite Sie sich derzeit befinden, es ist unwahrscheinlich, dass dieses Album ihre Meinung ändern wird – es klingt eben wie ein U2 Album. Das gesagt, der Track "American Soul" mit Kendrick (ein Rework des DAMN. Songs XXX) beweist, dass sie immer noch Rock'n'Roll in sich haben.
| Tracknummer | Songtitel | Songlänge | Preis |
| --- | --- | --- | --- |
| 1 | Love Is All We Have Left | 2:41 | |
| 2 | Lights Of Home | 4:16 | |
| 3 | You're The Best Thing About Me | 3:45 | |
| 4 | Get Out Of Your Own Way | 3:58 | |
| 5 | American Soul | 4:21 | |
| 6 | Summer Of Love | 3:24 | |
| 7 | Red Flag Day | 3:19 | |
| 8 | The Showman (Little More Better) | 3:23 | |
| 9 | The Little Things That Give You Away | 4:55 | |
| 10 | Landlady | 4:01 | |
| 11 | The Blackout | 4:45 | |
| 12 | Love Is Bigger Than Anything In Its Way | 4:00 | |
| 13 | 13 (There is A Light) | 4:19 | |
| pdf | | | Nicht einzeln erhältlich |
Gesamtspielzeit:

51:07
Genres:
℗ An Island Records Release; ℗ 2017 Universal Music Operations Limited
© 2017 Universal Music Operations Limited