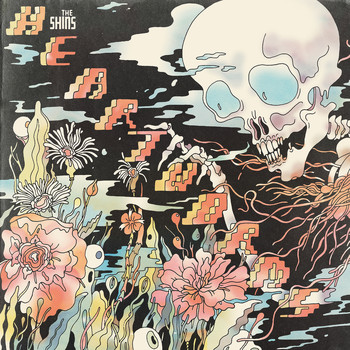 Album vorhören Heartworms
Erscheinungsdatum:
10.03.2017
Label:
Aural Apothecary/Columbia
7digital

Was wir davon halten:

Wenn auch The Shins mal gleichbedeutend waren mit Zach Braff-anerkanntem Indie-Folk, so hat Gründer und Frontmann James Mercer seinen persönlichen musikalischen Horizont in den letzten Jahren sehr erweitert - sei es durch ein neues Line-Up oder Kollaborationen mit Danger Mouse und Broken Bells. Für das Nachfolgewerk des 2012 erschienenen Port Of Morrow versucht Mercer wie eh und je den Zuhörer musikalisch wie auch lyrisch im Dunkeln tappen zu lassen; sei es der Country-Pop Einfluss in "Mildenhall" oder Songs wie "Fear", in dem Mercer seinen Kampf mit Angstgefühlen verarbeitet. Was so bleibt wie immer, ist definitiv Mercers Hang zum Melodischen.
| Tracknummer | Songtitel | Songlänge | Preis |
| --- | --- | --- | --- |
| 1 | Name For You | 3:09 | |
| 2 | Painting a Hole | 4:44 | |
| 3 | Cherry Hearts | 3:33 | |
| 4 | Fantasy Island | 4:46 | |
| 5 | Mildenhall | 3:19 | |
| 6 | Rubber Ballz | 3:17 | |
| 7 | Half a Million | 3:23 | |
| 8 | Dead Alive | 3:36 | |
| 9 | Heartworms | 2:56 | |
| 10 | So Now What | 3:38 | |
| 11 | The Fear | 5:26 | |
Gesamtspielzeit:

41:47
Genres:
℗ 2016, 2017 Columbia Records, a Division of Sony Music Entertainment
© 2016, 2017 Columbia Records, a Division of Sony Music Entertainment