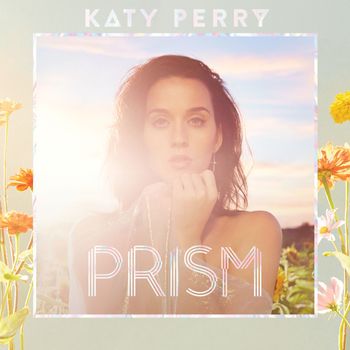 Album vorhören PRISM
Erscheinungsdatum:
25.03.2020
Label:
Capitol Records (CAP)
7digital

Was wir davon halten:

Die besten Pop-Singles aus 2013, in umgekehrter Reihenfolge: " Get Lucky" von Daft Punk, " Mirrors" von Justin Timberlake und " Roar" von Katy Perry. Ganz klar also, dass wir mit Spannung darauf warten, was unser Lieblings-Californian Girl nach ihrem letzten Album " Teenage Dream" jetzt so treibt. Nach dem ersten Anhören klingt das alles sehr hitverdächtig. "Dark Horse" , versehen mit House- und Hip Hop-Beats überrascht vielleicht am Meisten, doch Katy kann auch anders – "By The Grace Of God" ist eine Ballade wie aus dem Textbuch. Hits und Herzschmerz, das klingt doch nach einem perfektem Popalbum, oder?
| Tracknummer | Songtitel | Songlänge | Preis |
| --- | --- | --- | --- |
| 1 | Roar | 3:43 | |
| 2 | Legendary Lovers | 3:44 | |
| 3 | Birthday | 3:35 | |
| 4 | Walking On Air | 3:42 | |
| 5 | Unconditionally | 3:49 | |
| 6 | Dark Horse | 3:35 | |
| 7 | This Is How We Do | 3:24 | |
| 8 | International Smile | 3:48 | |
| 9 | Ghost | 3:23 | |
| 10 | Love Me | 3:53 | |
| 11 | This Moment | 3:47 | |
| 12 | Double Rainbow | 3:52 | |
| 13 | By The Grace Of God | 4:28 | |
Gesamtspielzeit:

48:43
Genres:
℗ 2013 Capitol Records, LLC
© 2013 Capitol Records, LLC