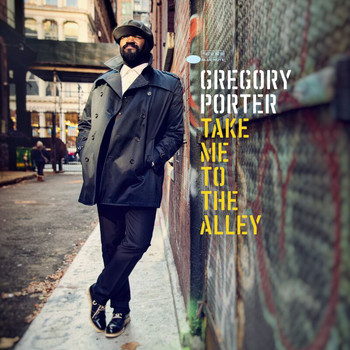 Album vorhören Take Me To The Alley
Erscheinungsdatum:
14.11.2017
Label:
Universal Music Division Decca Records France
7digital

Was wir davon halten:

Gregory Porter ist der weltweit erfolgreichste Jazzsänger der Gegenwart, so viel ist bekannt. Was aber wenige wissen: Seine Karriere bekam in 2013 von Deutschland aus den entscheidenden Impuls. Seine deutschen Fans machten ihn bereits zu einem Gold- und dann zum Platin-Star, als alle anderen Länder noch dabei waren auf den Ausnahmekünstler aufmerksam zu werden. Drei Jahre später ist er ein Superstar auf Festivals von Europa bis Asien und ein erfolgreicher Recording Artist mit über einer Million verkauften Kopien von Liquid Spirit weltweit. Aber bereits seinen beiden ersten Alben, Water und Be Good konnte man anhören, dass sich hier ein ganz besonderes Talent entwickelt. Ein Songwriter mit großem Fingerspitzengefühl und ein Interpret, der im wahrsten Sinne des Wortes eine unvergleichliche Präsenz und Wirkung hat. Gregory Porter passt in keine Schublade, deswegen muss man in seinem Fall auch keine bemühen. So was ist ein Glücksfall. "Take Me To The Alley" ist sein viertes Album, das zweite auf dem legendären Label Blue Note.
| Tracknummer | Songtitel | Songlänge | Preis |
| --- | --- | --- | --- |
| 1 | Holding On | 5:01 | |
| 2 | Don't Lose Your Steam | 3:17 | |
| 3 | Take Me To The Alley | 5:16 | |
| 4 | Day Dream | 3:51 | |
| 5 | Consequence Of Love | 3:20 | |
| 6 | In Fashion | 4:34 | |
| 7 | More Than A Woman | 3:31 | |
| 8 | In Heaven | 4:18 | |
| 9 | Insanity | 5:37 | |
| 10 | Don't Be A Fool | 4:31 | |
| 11 | Fan The Flames | 4:12 | |
| 12 | French African Queen | 3:44 | |
| pdf | | | Nicht einzeln erhältlich |
Gesamtspielzeit:

51:12
Genres:
℗ 2016 Gregory Porter, under Exclusive License to Decca Records France
© 2016 Gregory Porter, under Exclusive License to Decca Records France