The Invitation To The Voyage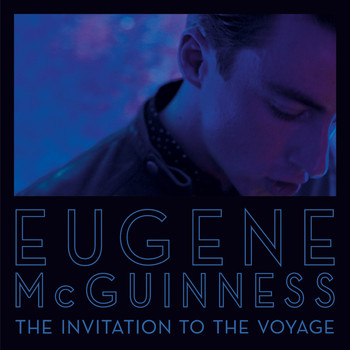 Album vorhören The Invitation To The Voyage
Erscheinungsdatum:
06.08.2012
Label:
Domino Recording Co
Hier könnt ihr unser exklusives Interview mit Eugene McGuinness lesen.
7digital

Was wir davon halten:

Nach 4 Jahren gibt es nun endlich mit The Invitation To The Voyage das neue Album des 27-jährigen Briten. Die letzten paar Jahre war er allerdings nicht untätig, er veröffentliche bereits 2009 das Album Glue mit seinem Nebenprojekt Eugene & The Lizards. Das aktuelle Album klingt wie eine Reise durch die Zeit und verbindet auf charmante Art Popmusik vom Feinsten mit beinahe hymenartigen Soul ohne dabei retro zu klingen. Der Opener Harlequinade gibt den Ton für das ganze Album an, verspielte Melodien, weitläufige Gitarren-Riffs, gefühlvolle Arrangements mit grossen Refrain. Heraus kommt dabei einfach nur hinreissender Pop der kein bisschen nostalgisch klingt.
| Tracknummer | Songtitel | Songlänge | Preis |
| --- | --- | --- | --- |
| 1 | Harlequinade | 3:41 | |
| 2 | Sugarplum | 3:18 | |
| 3 | Lion | 2:57 | |
| 4 | Videogame | 4:14 | |
| 5 | Shotgun | 3:28 | |
| 6 | Concrete Moon | 3:13 | |
| 7 | Thunderbolt | 4:18 | |
| 8 | Invitation To The Voyage | 3:56 | |
| 9 | Joshua | 2:55 | |
| 10 | Japanese Cars | 4:30 | |
Gesamtspielzeit:

36:30
Genres:
℗ 2012 Domino Recording Co Ltd
© 2012 Domino Recording Co Ltd