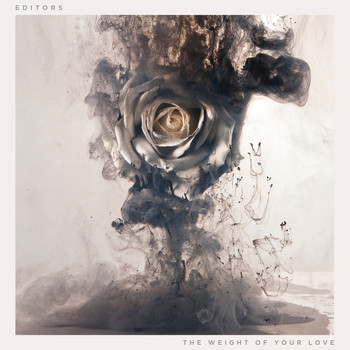 Album vorhören The Weight of Your Love
Erscheinungsdatum:
01.07.2013
7digital

Was wir davon halten:

Dass das vierte Studioalbum der Editors überhaupt das Licht der Welt erblickt war nicht immer klar. Irgendwie wollten sich die Lieder zunächst nicht so recht schreiben lassen. Als dann auch noch Leadgitarrist Chris Urbanowicz die Band verließ war erst einmal nicht klar wie es weiter gehen soll. Mit zwei neuen Bandmitgliedern am Start stimmte dann allerdings auch die Chemie wieder und das Egebnis ist auf "The Weight Of Your Love" zu hören. Die Songs sind wärmer und eingängiger, vielleicht der Einfluss von Produzent Jacquire King (Tom Waits, Norah Jones, Kings of Leon) oder Nashville, dem Ort an dem die Songs entstanden? Gelungenes Comeback.
| Tracknummer | Songtitel | Songlänge | Preis |
| --- | --- | --- | --- |
| 1 | The Weight | 4:32 | |
| 2 | Sugar | 4:17 | |
| 3 | A Ton of Love | 3:58 | |
| 4 | What Is This Thing Called Love | 4:12 | |
| 5 | Honesty | 4:49 | |
| 6 | Nothing | 5:15 | |
| 7 | Formaldehyde | 3:51 | |
| 8 | Hyena | 3:39 | |
| 9 | Two Hearted Spider | 4:31 | |
| 10 | The Phone Book | 4:31 | |
| 11 | Bird of Prey | 4:46 | |
Gesamtspielzeit:

48:21
Genres:
℗ 2013 Editors. Released under exclusive license by Play It Again Sam. Play It Again Sam is a label of the [PIAS] Entertainment Group
© 2013 Editors. Released under exclusive license by Play It Again Sam. Play It Again Sam is a label of the [PIAS] Entertainment Group