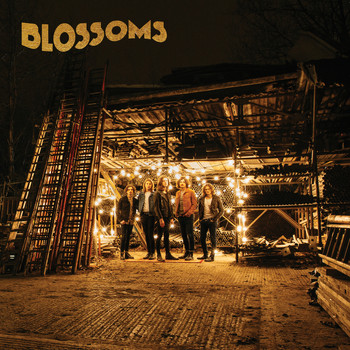 Album vorhören Blossoms
Erscheinungsdatum:
05.01.2018
Label:
℗ 2016 Virgin EMI Records, a division of Universal Music Operations Limited
7digital

Was wir davon halten:

Der englische Guardian beschreibt die junge Band aus Manchester als eine Mischung zwischen Pink Floyd und den Arctic Monkeys. Diese Kombination scheint die Erfolgsformel der Blossoms zu sein und brachte sie in den berühmten BBC Sound of 2016 Wahlen auf einen vielversprechenden vierten Platz. Seit dem tourt die Band quasi nonstop, mit Supportslots für Größen wie Jake Bugg oder den legendären Stone Roses. Kein Wunder, dass ihr Debütalbum von allen Seiten mit Spannung erwartet wird. Wie es klingt? Nach schwungvollem Indie-Pop mit psychedelischen Sounds und zahlreichen Ohrwürmern.
| Tracknummer | Songtitel | Songlänge | Preis |
| --- | --- | --- | --- |
| 1 | Charlemagne | 2:47 | |
| 2 | At Most A Kiss | 2:58 | |
| 3 | Getaway | 3:00 | |
| 4 | Honey Sweet | 3:36 | |
| 5 | Onto Her Bed | 2:35 | |
| 6 | Texia | 3:28 | |
| 7 | Blown Rose | 3:10 | |
| 8 | Smashed Pianos | 3:18 | |
| 9 | Cut Me And I'll Bleed | 3:21 | |
| 10 | My Favourite Room | 3:30 | |
| 11 | Blow | 3:38 | |
| 12 | Deep Grass | 4:45 | |
Gesamtspielzeit:

40:06
Genres:
℗ 2016 Virgin EMI Records, a division of Universal Music Operations Limited
© 2016 Virgin EMI Records, a division of Universal Music Operations Limited